Backup app
The Backup app allows you to:
Create manual backups.

Schedule automatic backups.

Manage existing backup tasks in /modules/backup/config/tasks.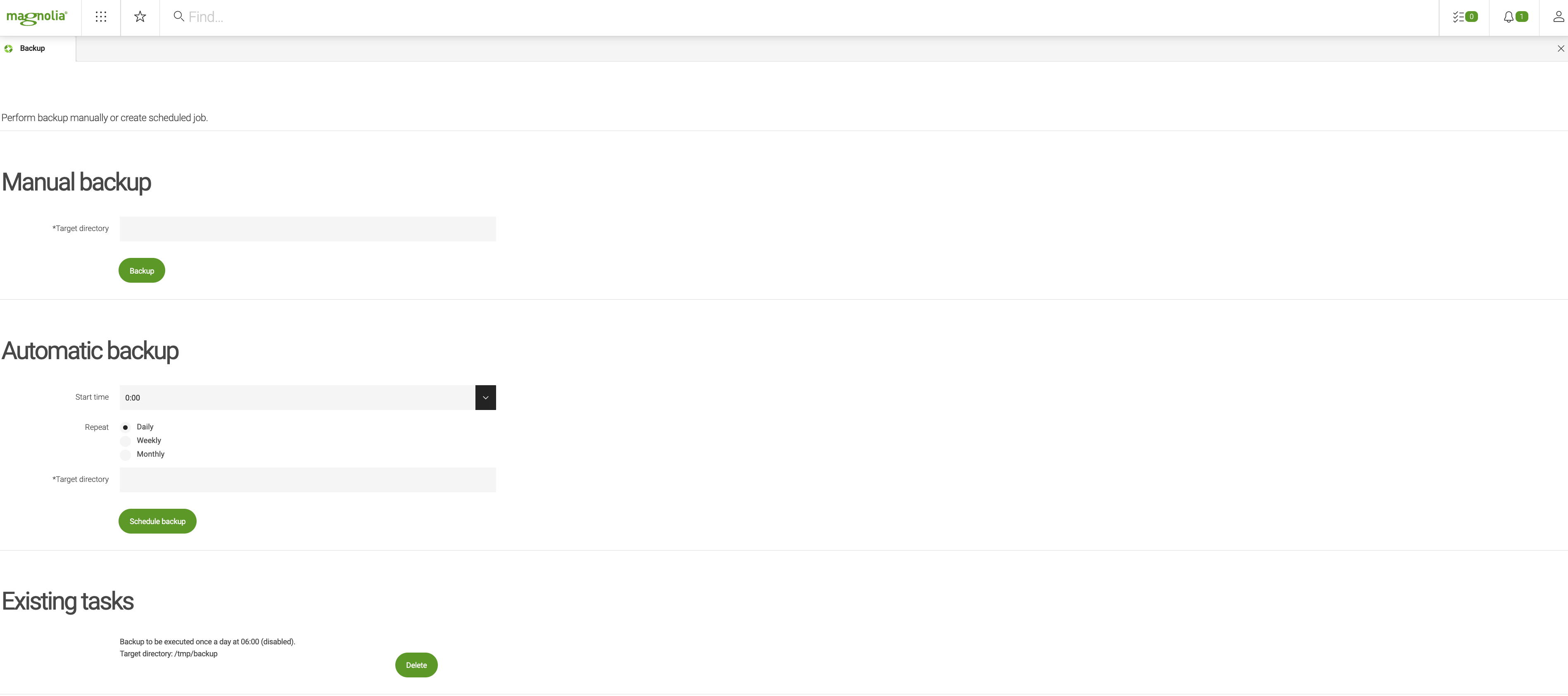 Configuration
The Backup module installs the Backup app. Access to the app is restricted to the superuser role in the app configuration and the app launcher's group permissions. The app is configured in /modules/backup/apps/backup.