Content Translation app
The Content Translation app allows you to manually export and re-import page content in translation-friendly XLIFF, CSV and Excel formats. You can then send it to your translation office and import the translated content back. The generated output file includes context information and a link back to the page to facilitate translation.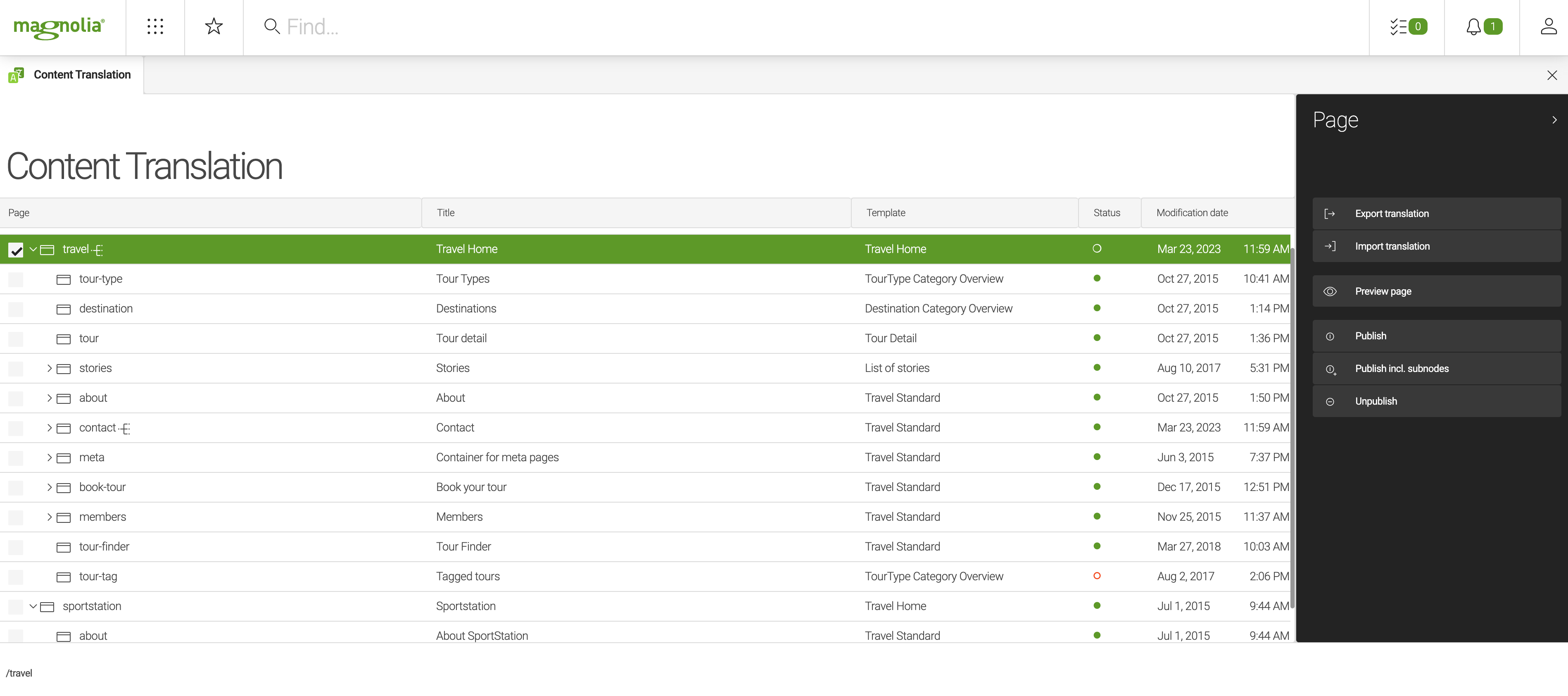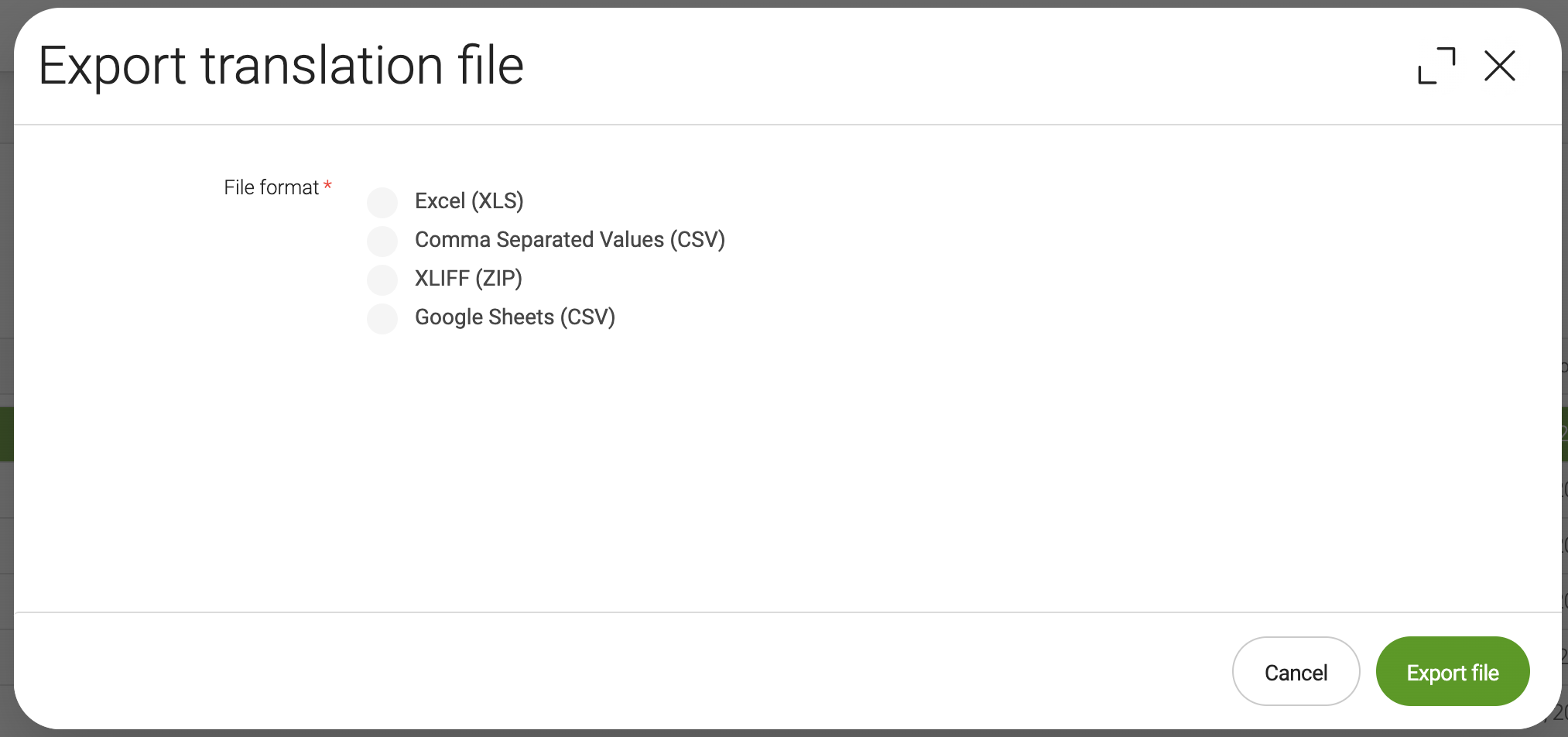 Configuration
The Content Translation app is installed by the Content Translation Support module. The app is configured in /modules/content-translation-support/apps/contentTranslationSupport.
Node types
The Content Translation app operates on the mgnl:page node type.