Feeds app
See Feeds for more information about using the app.
The Feeds app allows you to set up feeds for use in components on pages.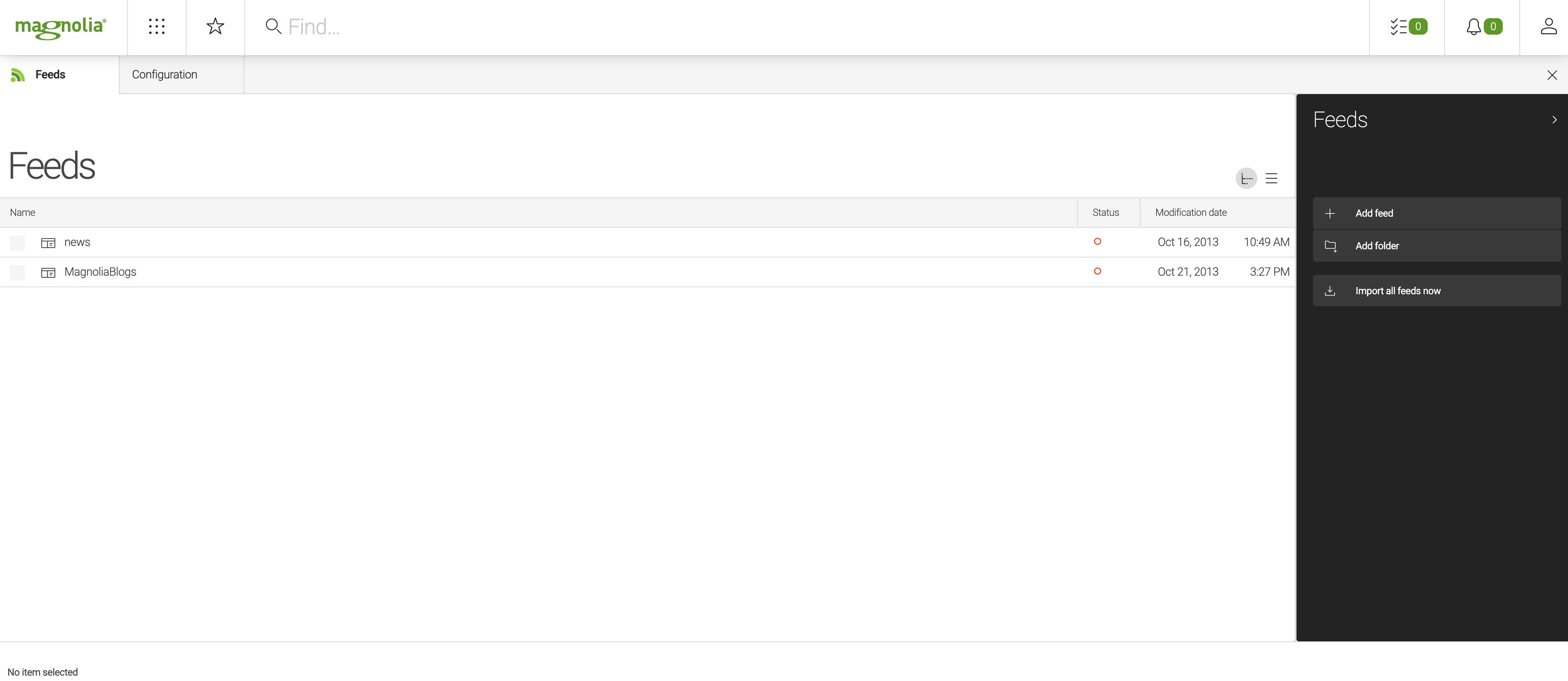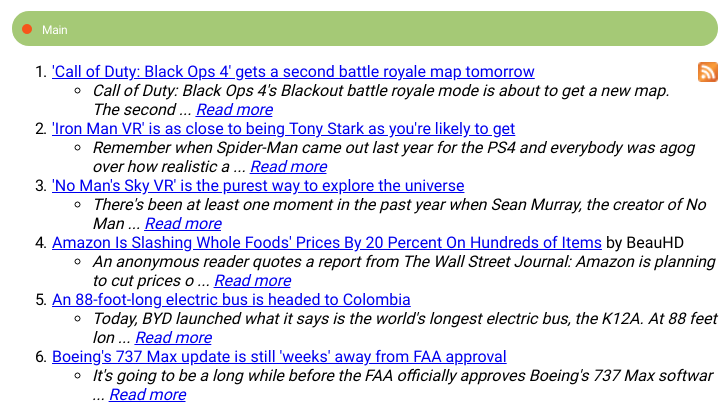 Configuration
The Feeds app is installed by the RSS Aggregator module. The configuration of the browser and detail subapps is typical of any content app. The config subapp uses the custom subapp class RSSAggregatorConfigurationSubApp. The app is configured in /modules/rssaggregator/apps/rssAggregator.