Authoring content
The first step to authoring content is to create your first page in the Pages app. It is the first app in the Favorite apps section after logging in.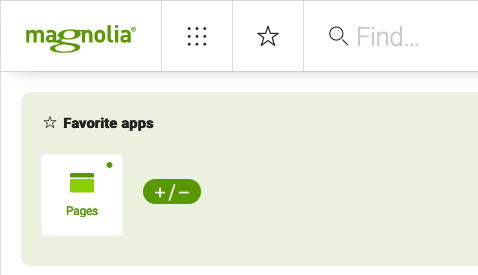 Open the app and create a new page using the action bar on the right-hand side.

Edit your new page by clicking Edit Page in the action bar, and add content via the actions on the right-hand side after selecting a component on the page where you want to place content.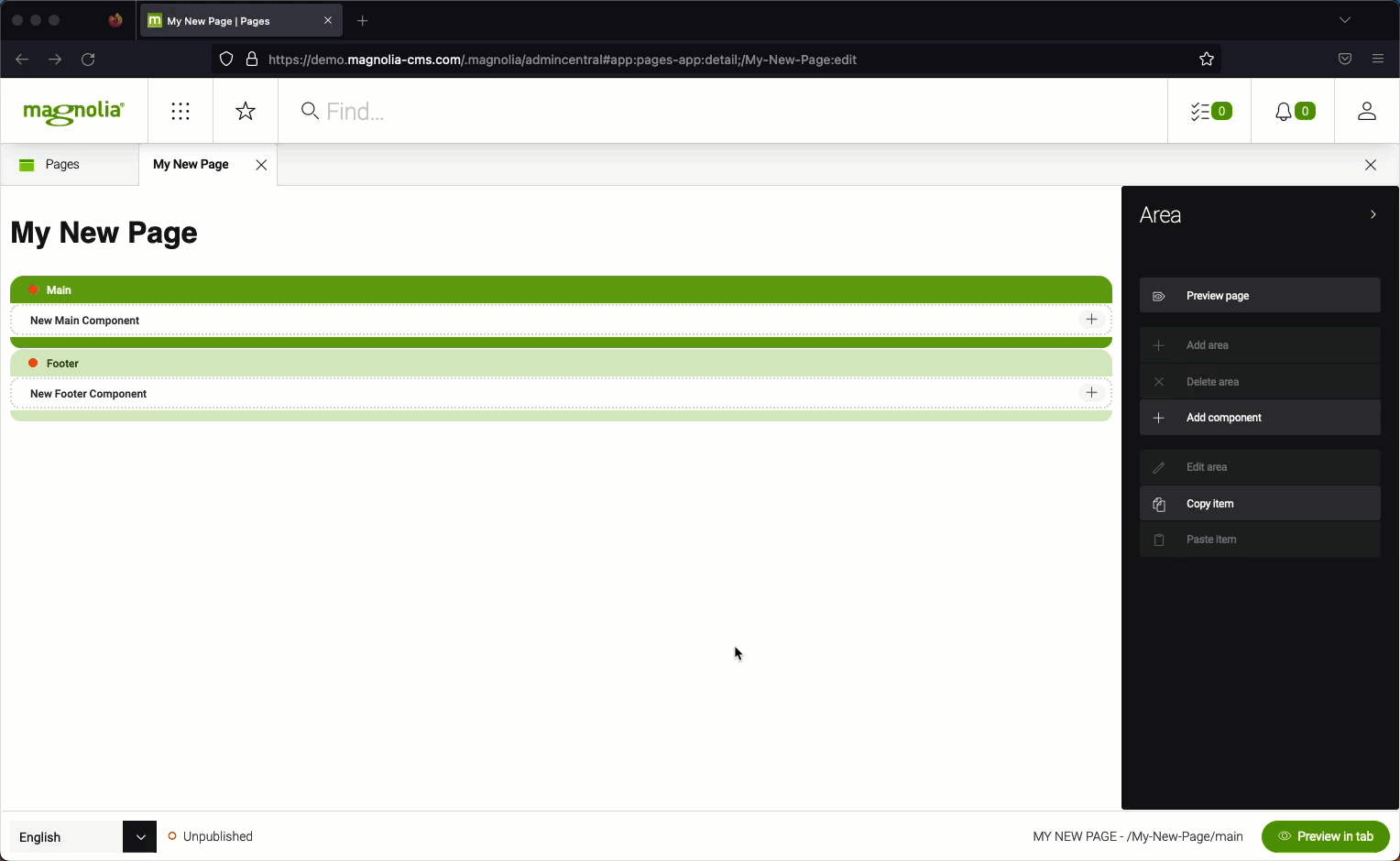 Once you've added content, preview how the page would look on the web using the Preview page action.
That was a quick introduction to content authoring in Magnolia. Follow the links listed below to find out more about each part.