Hello Magnolia
In this beginner tutorial, you will create a simple web page based on a custom-built light module called hello-magnolia. Your light module will provide a page template and a custom quotation component for a web page. You will learn how to get content from a repository and display it on the page to make it look something like this: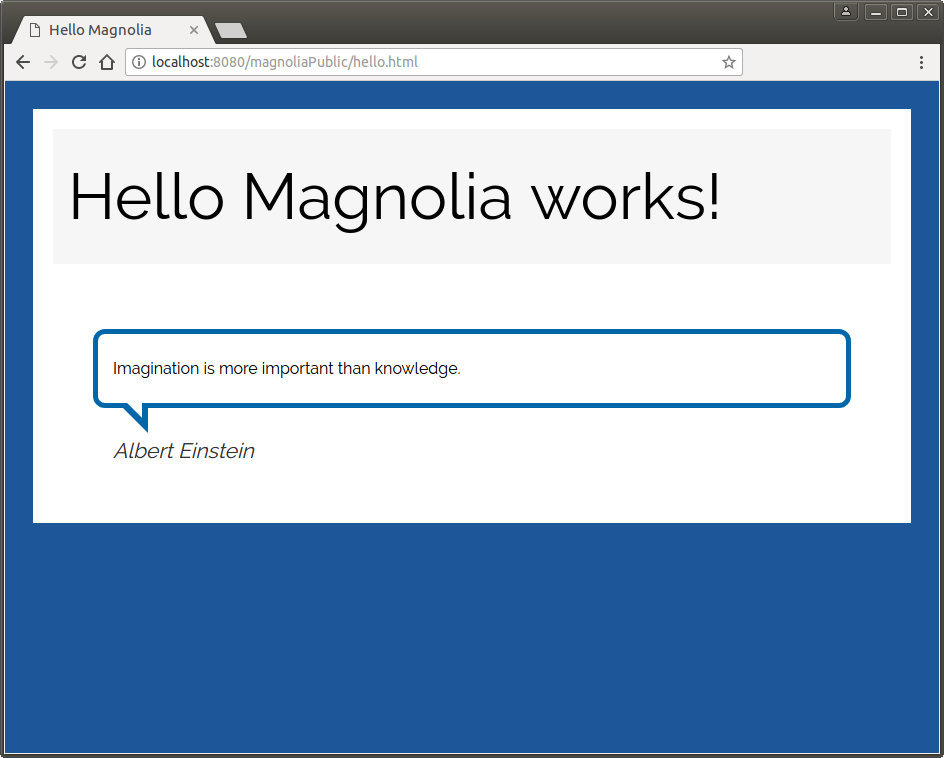 You will develop the page using Magnolia CLI, an npm package which facilitates light development with Magnolia. Magnolia CLI is available in several release versions. This tutorial has been checked against Magnolia CLI version 3.1.0.
Each page of the Hello Magnolia tutorial is tagged with the Hello Magnolia label to help you keep on track.